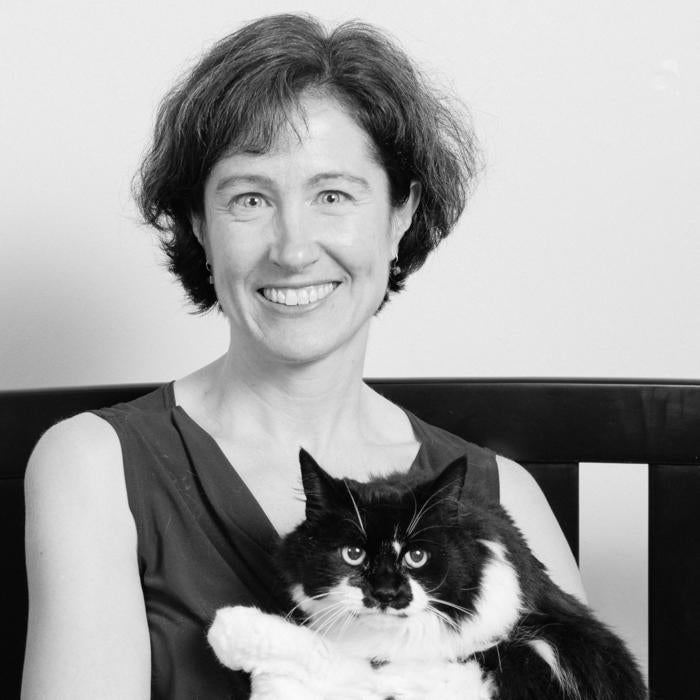 Dr. Martha Shafer
DVM and Practice Owner
Dr. Martha (Marty) Shafer came to Memorial Beach Veterinary Hospital in 2004 and found her home. She started out by receiving her BA from Wesleyan University and her D.V.M. from UC Davis. In vet school she pursued a track in zoological medicine with emphasis on small animals & birds. She managed an Avian Research Lab while at Davis & completed her internship in exotic animal medicine at Gulf Coast Veterinary Specialists in Houston, Texas. Dr. Marty is the owner of Memorial Beach Veterinary Hospital where she enjoys working with pets of all species and her dedication, compassion and heart make her an excellent doctor. Outside of work, yoga and hiking are among Marty's many hobbies. Marty has two sons who keep her busy but light up her life. She also has a black and white kitty named "Owl" who is shy but very vocal around dinner time & likes to carry around her fluff ball, or "lovey", toy.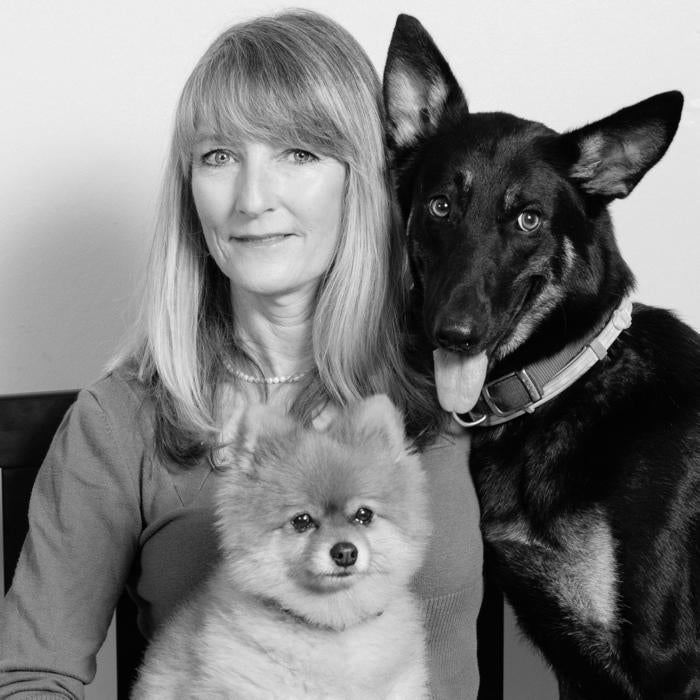 Dr. Cheryl Langbein
DVM
Dr. Langbein has been with Memorial Beach since 2011 and is a UC Davis alumni. She brings a lot of laughter and joy to the day and loves coming to work because of the intellectual challenge and the ability to make a difference in people and animals lives. A lifelong horse lover she has been endurance racing for 20 years and has won several competitions all around the world. Her horse Reason to Believe is her most recent champion with her new horse Flash following hot on his heels. In addition to the horses Dr. Langbein has 2 dogs: Luke who is a cute and cuddly Pomeranian and Annika the German Sheppard and Dr. Langbein's running buddy. Her cat Bobbi is sweet, talkative and loves laps!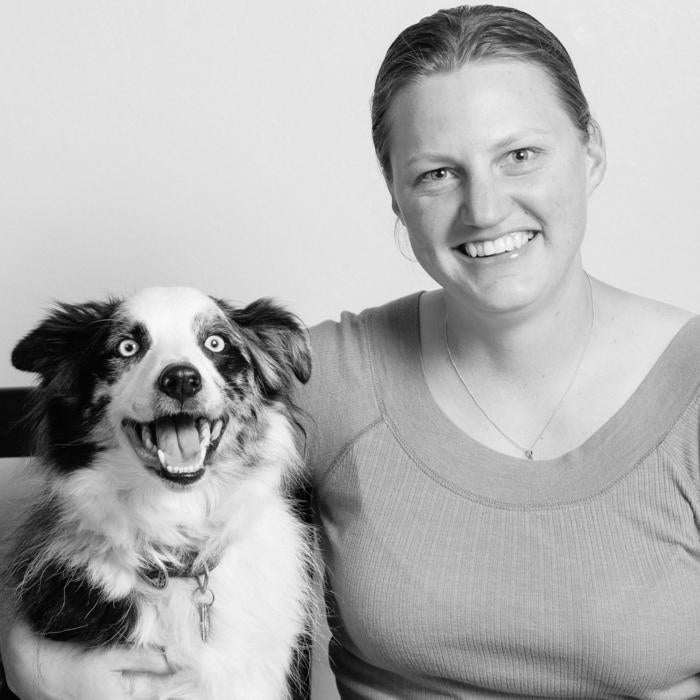 Dr. Kirstin Jorgenson
DVM
Dr. Jorgenson is Memorial Beach's newest veterinarian, but she's not new to the practice! She started here as a kennel technician in 2008 and then decided to pursue her ultimate dream of becoming a veterinarian. A UC Davis graduate, she recently moved back to the area to be close to family and spend more time riding her horses on the family ranch. A lifelong horse lover she mainly rides dressage but does a little jumping for fun. When she's not hard at work she likes to read, watch Monty Python and hike the hills around beautiful Sonoma County. Her animal family includes, Mr. Bates her sweet & noble black cat and Xander her crested gecko whose favorite past times include licking his own eyes.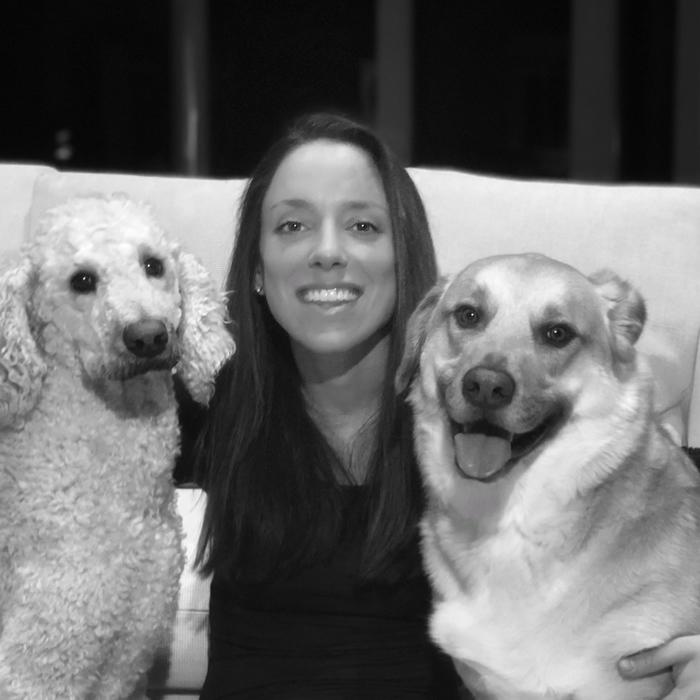 Dr. Lauren Marra
DVM
Dr. Lauren Marra is excited to be Memorial Beach's newest Veterinarian! She completed her undergraduate education at Cornell University, and received her veterinary degree from the University of Pennsylvania School of Veterinary Medicine. Dr. Marra is happy to be back home in the Bay Area. One of her favorite things about being a veterinarian is forming long term relationships with both animals and their people. She has a true passion for volunteering and helping others. Dr. Marra enjoys running, cooking, skiing, and riding her 23 year old horses Tango and Perlina. She has two dogs: Rosie an adoring Goldendoodle, and Shamus a food loving Lab mix who she rescued in Philadelphia during vet school.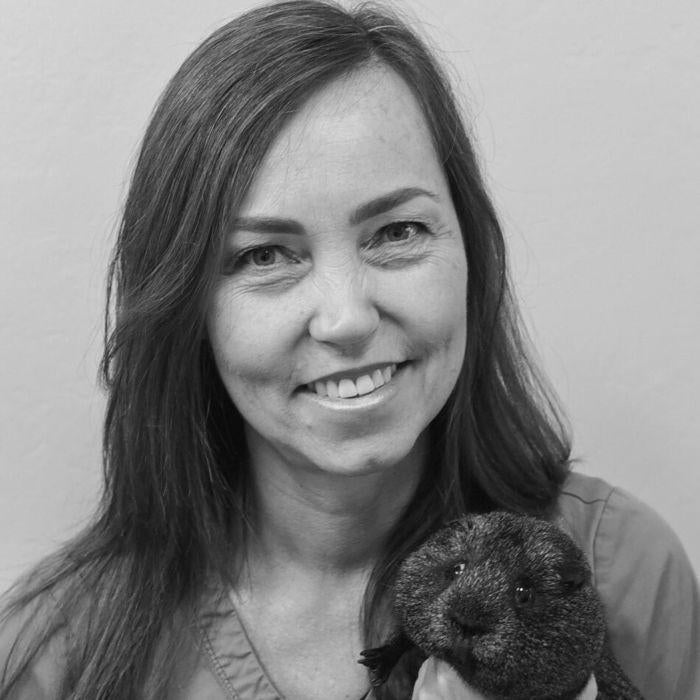 Kathie
RVT
Kathie has been with Memorial Beach for 22 years and is a UCDavis alumni with a B.S. in animal science. She has 2 dogs Wrangler and Levi, 1 kitty RoxyHart, 1 guinea pig Stella and too many rabbits to count! Kathie has a passion for learning new things, biology, raising and showing rabbits and veterinary medicine. She has particular interest in veterinary dentistry.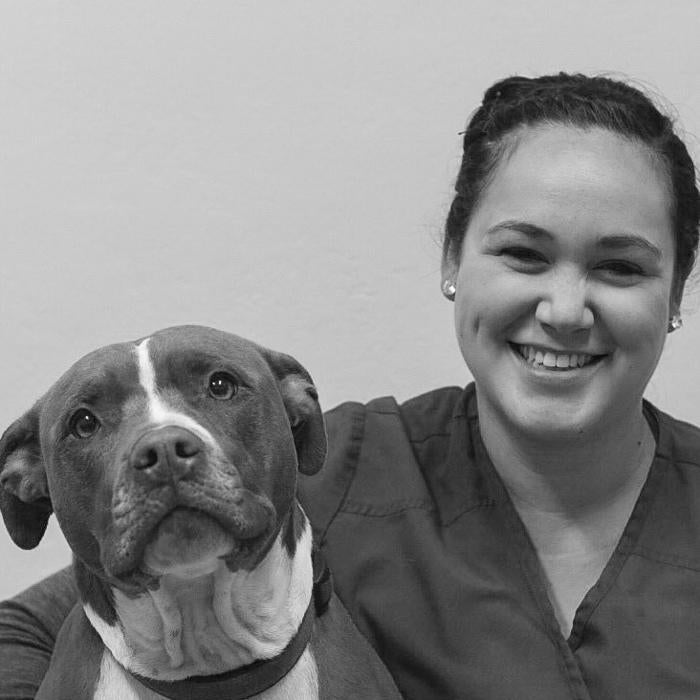 Vanessa
Technician
Vanessa joined our team in May of 2017. She came to us with 3 years of veterinary experience and an uncanny passion for animals. She is currently attending the SRJC to obtain her Registered Veterinary Technician license. (She has only one more semester until she is done!) She is truly a delight to be around. ). In the short time, she has been with us, she has shown a great dedication and care to her work. In her free time, she loves nothing more than to be outdoors with friends, family and her two fur babies Tava Marie (pitty) and Chloe (a sweet black lab).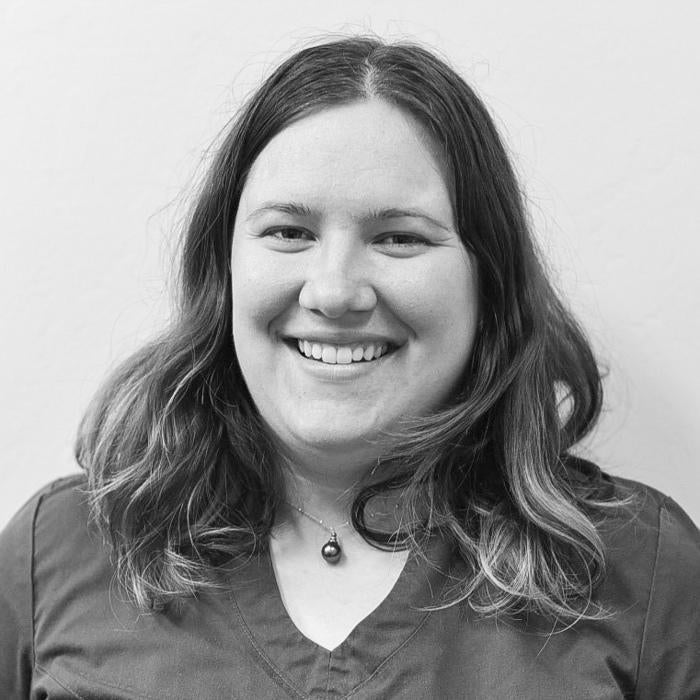 Claire
Technician
Claire joined the team in March of 2017. She has had an interest in animal medicine since she was a little girl. After graduating from Sonoma State with a Bachelor in Music, she attended the SRJC to follow her next passion. Acquiring her Veterinary Technician Certificate in December 2015, she is gaining experience and hoping to sit for the RVT board exam in the near future. She loves working with all the pets that come into the clinic, and loves learning about veterinary medicine. When not at work, Claire plays a variety of woodwind instruments in local music groups. She is also working on one too many writing projects. She loves going out to shows and performances. Other days you will find her volunteering at the Rohnert Park Animal Shelter. At home, Claire lives with 2 cats, one of them her own, a sassy male orange guy named Zergling, who seems to have an endless amount of energy.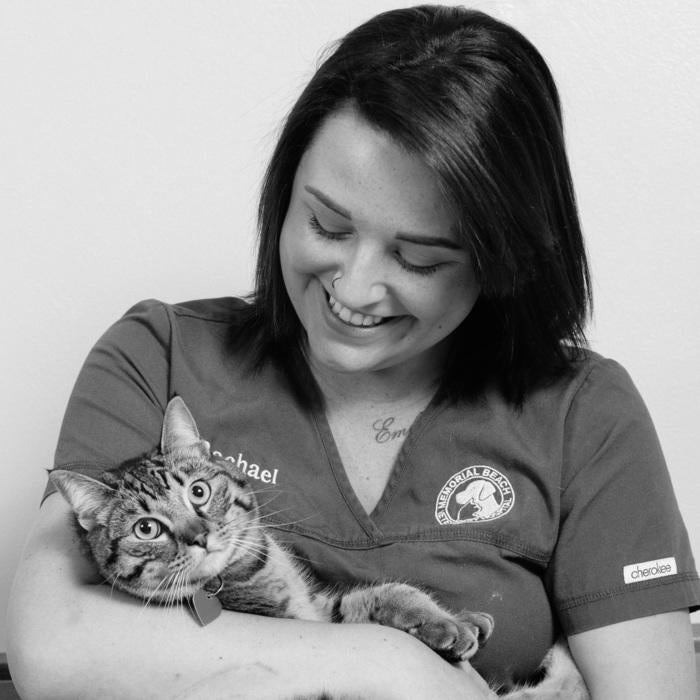 Rachael
Technician
Rachael started at Memorial Beach in 2015 as a technician and kennel assistant and is moving right up in her skills. Rachael went to Healdsburg high school and is currently attending SRJC for the veterinary technician certification program with the hopes of sitting for her CA RVT boards. In her spare time she loves hanging out with her family & boyfriend and enjoying all Sonoma County has to offer on a beautiful hike. Rachael has 3 furry family members; her dog Bailey, who is likes to chase the cat & her dog Indy, who is goofy and crazy. She has a kitty named Hazel who is a little princess and loves to sleep in the hamper all day.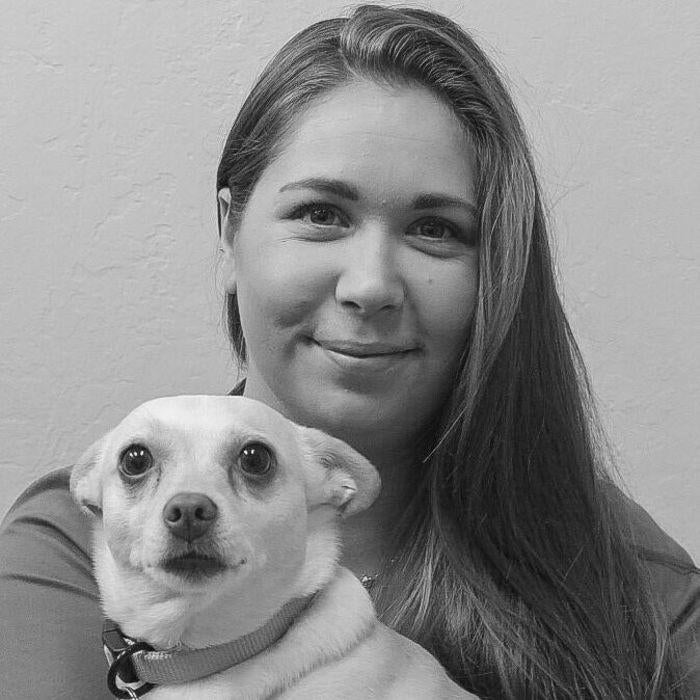 Amber
Technician Assistant
Amber started at Memorial Beach in 2016 but her love of animals started long before that. She was an animal behavior trainer for 5 years at a doggy day care and boarding facility before she realized she wanted to learn the medical side of animal life. In her free time Amber loves to go on hikes with her daughter and her dogs, read and swim whenever she can. She has 2 dogs; Sawyer who is a bundle of energy and Beetle Babe who is a mommy's girl, but loves to play. She also has 2 cats; Oomba and Niner. Kendra
Receptionist
Kendra joined our receptionist team in March of 2017 and quickly fit right in with our Memorial Beach family. She has been working in the veterinary field for over 13 years. On her days off she enjoys spending her time with her Shih Tzu "Duke" and her wonderful son Colton. Whenever you come into Memorial Beach Veterinary Hospital, you will always see a bright smile on her face.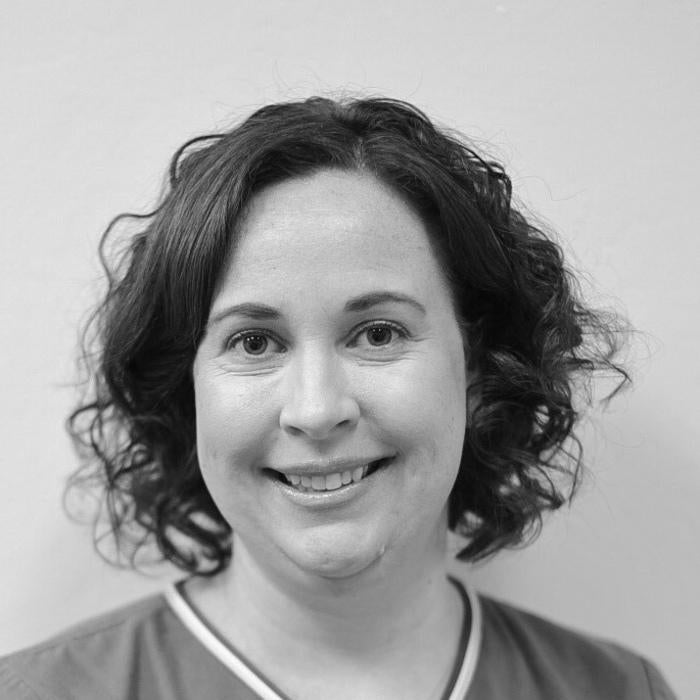 Debra
Office Manager
Debra joined the MBVH family as Office Manager in the fall of 2016. With over 11 years of veterinary administration experience she moved from the Sacramento area for the opportunity to live and work in beautiful Sonoma County. She has two opinionated and precocious pets that keep life entertaining. A mixed up mutt dog named Daphne and a Cornish Rex cat named Milee. When not at the hospital, Debra keeps herself busy as a classical flutist and the Executive Director of the Sonoma County Philharmonic.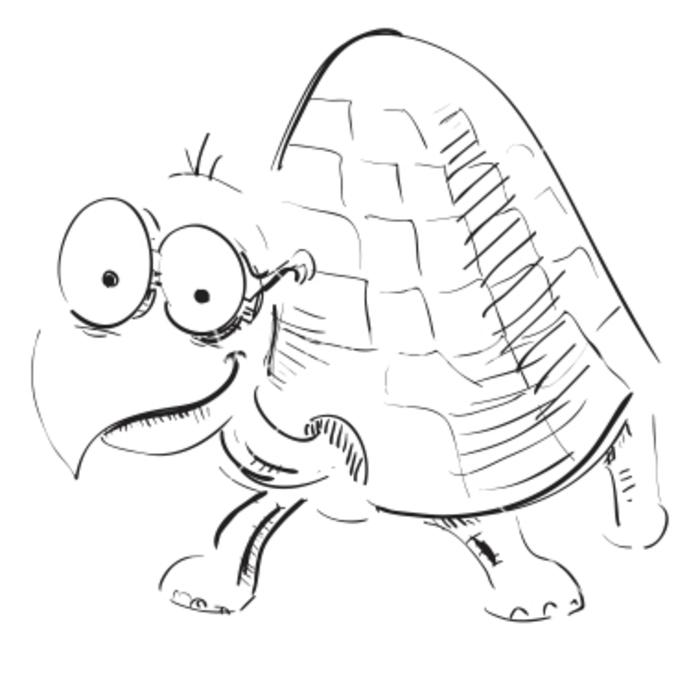 Debbie Gettys
Records Administrator
Debbie knew at a young age that she wanted to work with animals and she can't remember a time when there wasn't a cat, dog or bunny in the house growing up. Debbie went to high school in Grants Pass and then to Pierce Community College in Tacoma where she got her Associates degree in Animal Health Technology. She worked as a tech in Oregon, Nevada and then worked for Hill's Pet Nutrition before finding her home at Memorial Beach.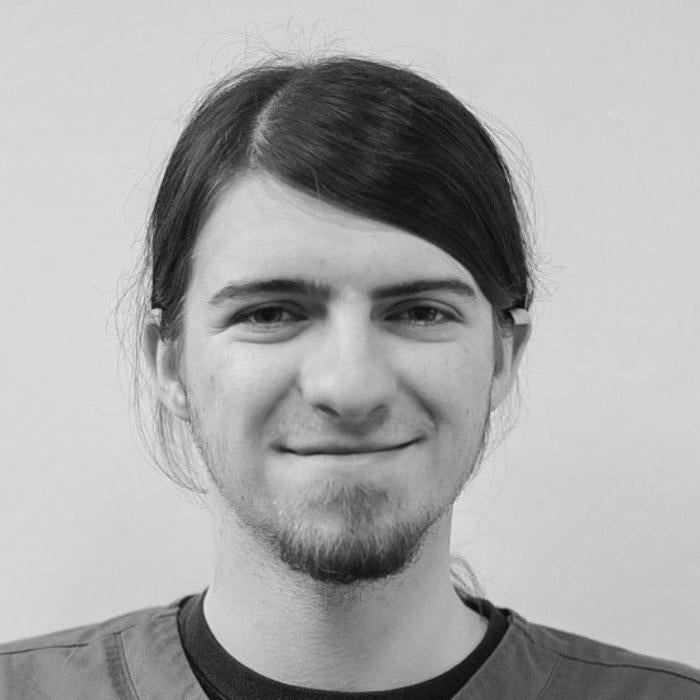 Charlie
Kennel
Charlie started at Memorial Beach as a kennel technician in September 2017. After working for a few years extensively in shelter kennels, he fit right in with our boarding population. He is very popular with our boarding animals, and sees to their every need. Charlie is currently attending the SRJC veterinary technician program. A graduate from Windsor High School, he's lived in Sonoma County his whole life. Outside of work, Charlie has an interest in computers, eating food, and spending time with his girlfriend. He also loves playing with his cat, and works with the Rohnert Park Animal Shelter. More recently he has been learning to swing dance. Charlie has one cat, a feisty orange kitty who loves to play.